Deploy a modern digital exclusive experience & turn site visitors into customers.
Premium luxury – limited edition
Limited Editions are a powerful way to engage with new customers. It's the best of both worlds: the credibility of a global brand combined with the freedom to do something different. Our challenge with Blackstar was to reach high-end customers for their new motorcycle.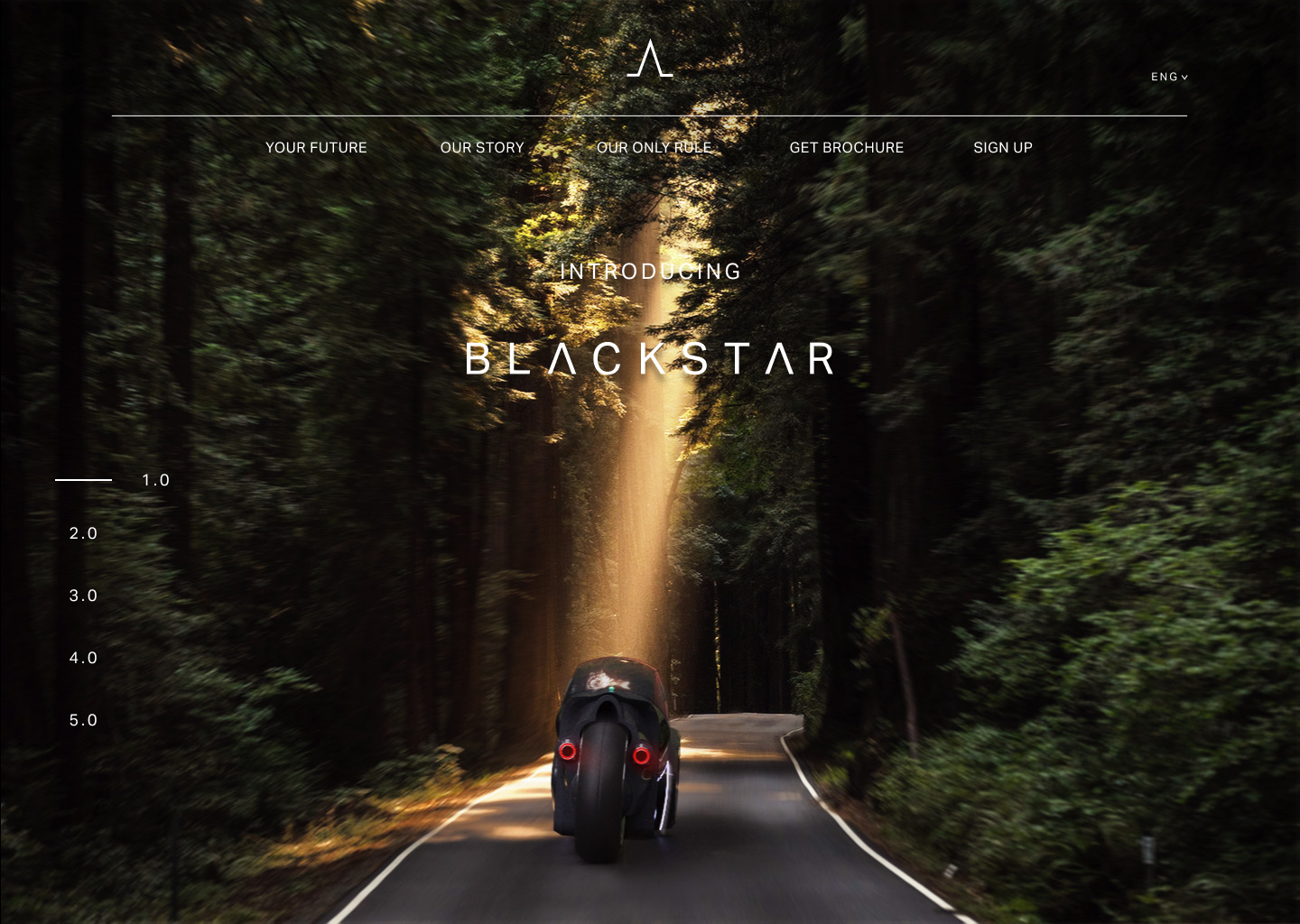 The logotype represents the top of a star from Blackstar but also an accelerating curve from the motorcycle.
I choose to work with a dark theme for blackstar to get a more exclusive feeling when you visit the site. Work with few but high contrast colours. The copy is important for the user to feel choosen, you are special if you own a Blackstar was the messege we wanted to share.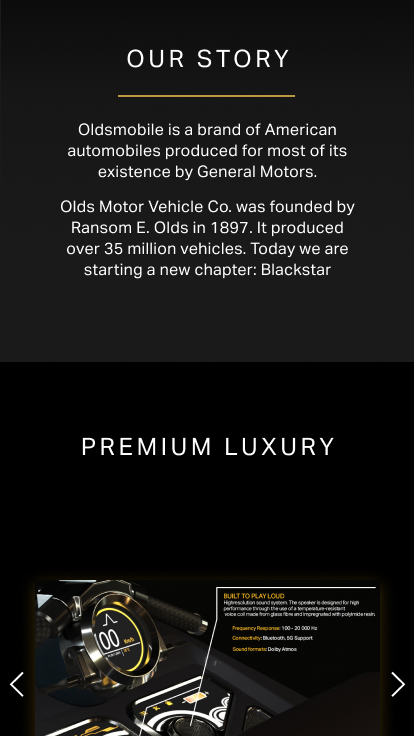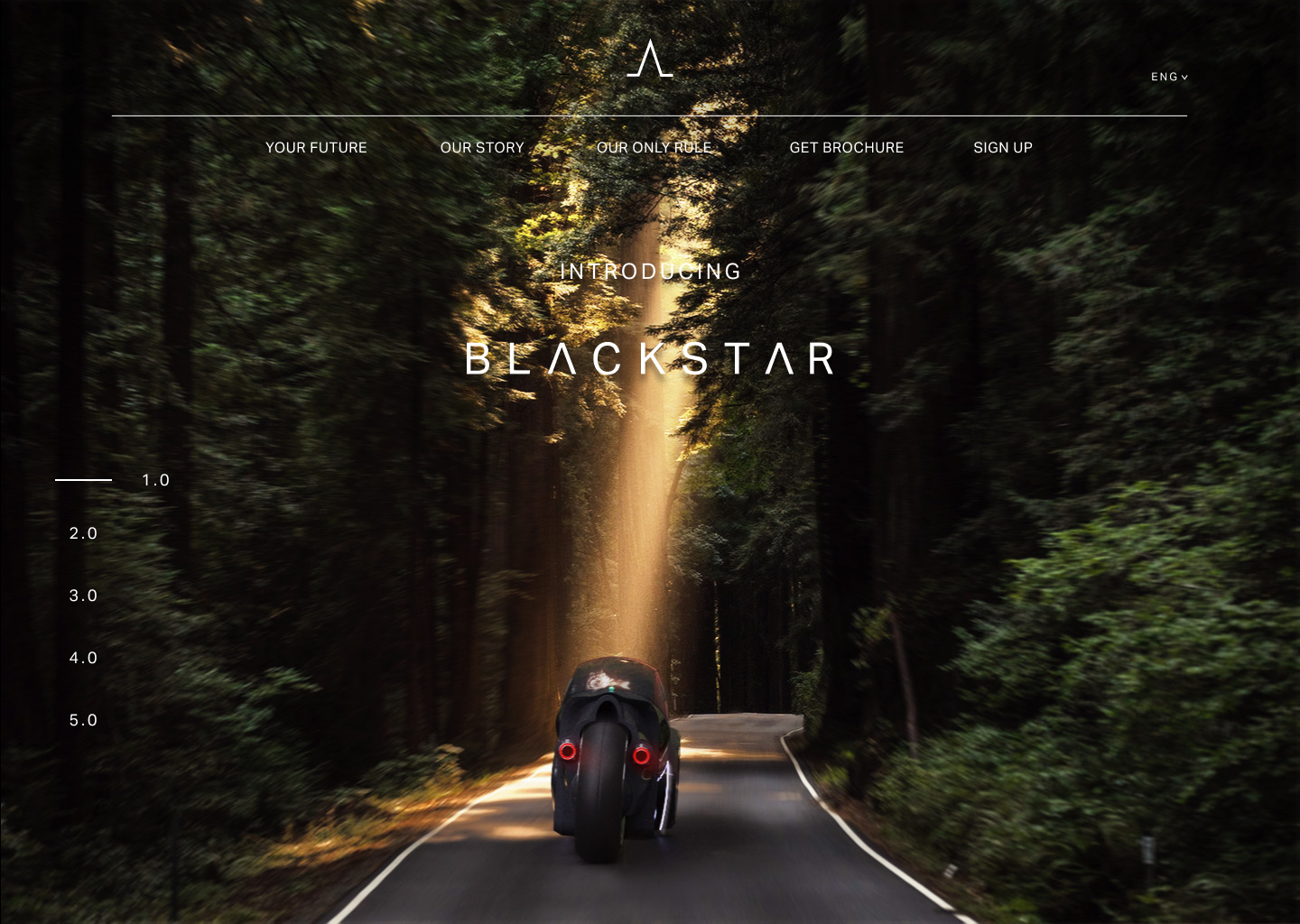 Working in a team with both designers and developers gave great understanding in what is needed from me as a designer from start to finish. How important it is to have deadlines within your team and make sure you deliver on time for a successfull project.