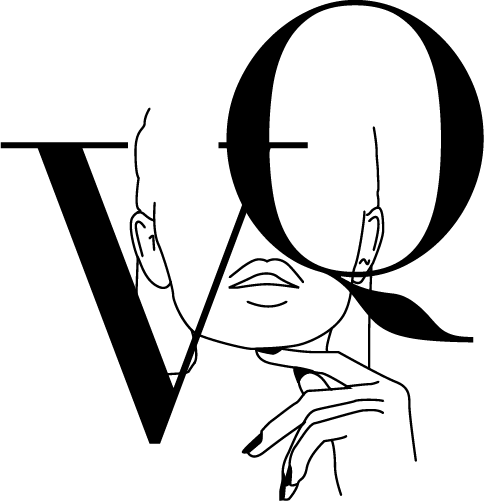 Vintage Queen (fictional project)
Visual identity, Web design, Branding, UI/UX
The brief was to create a new design based on an existing e-commerce. The brand I choose is Vintage queen that offers high–end, luxurious vintage products. Therefore I wanted to create a site that felt exclusive for the user but still have the vintage feeling.
I choose to work with a black and white colour profile to create a minimalistic look and connect it to the vintage aspect. To add to the vintage feel I used a serif for headings. The logotype creates minimalist, modern and unique identity with its fine lines and serifs.
The vintage products speak for themselves, thats why I opted for a clean design with lots of space for the products to shine.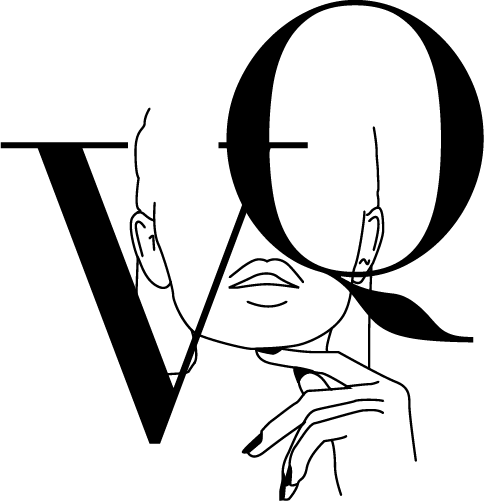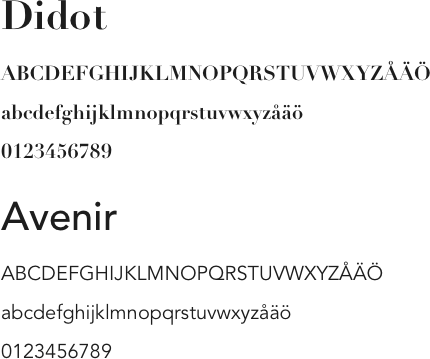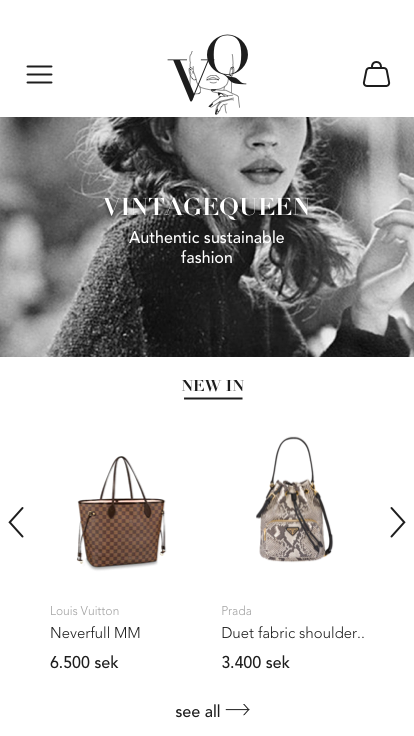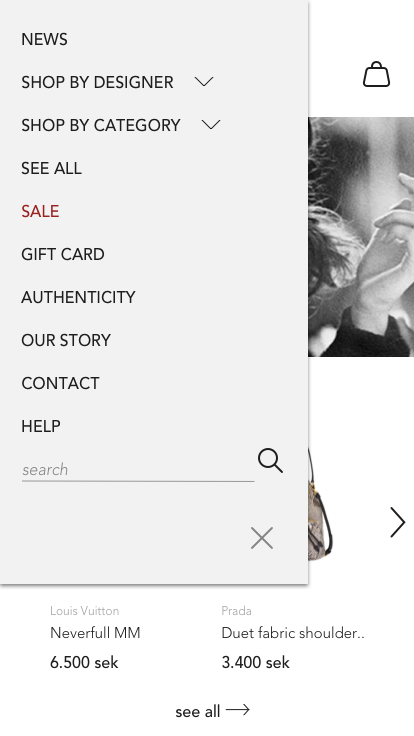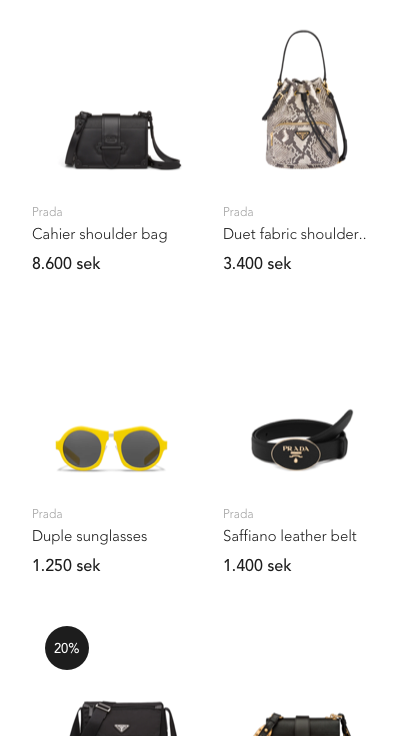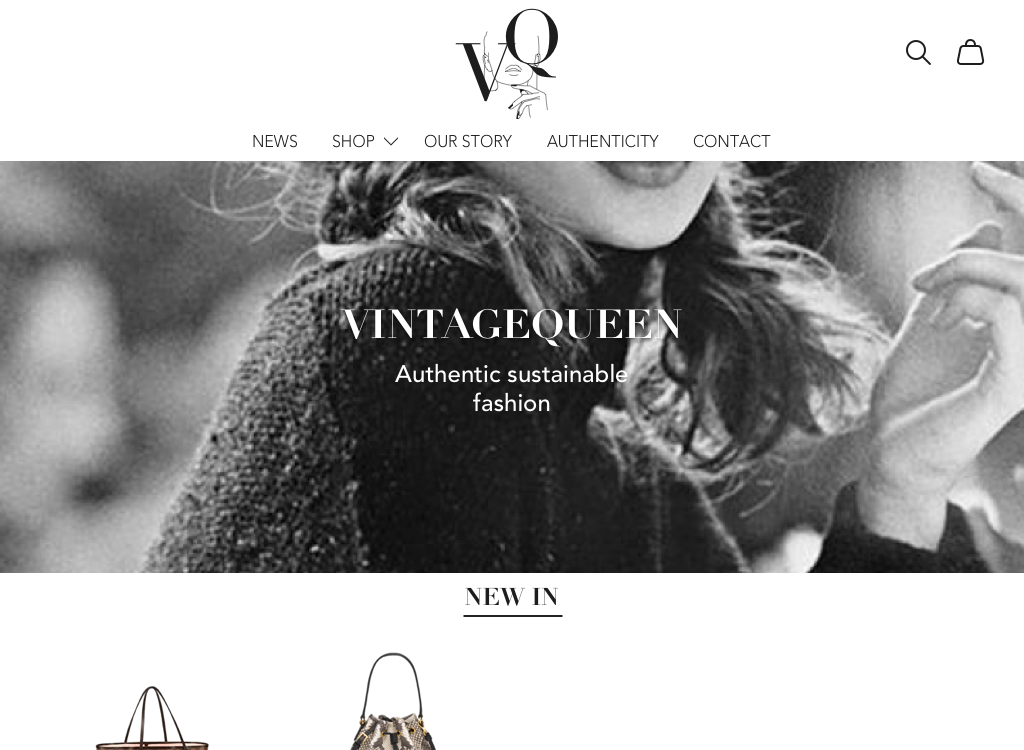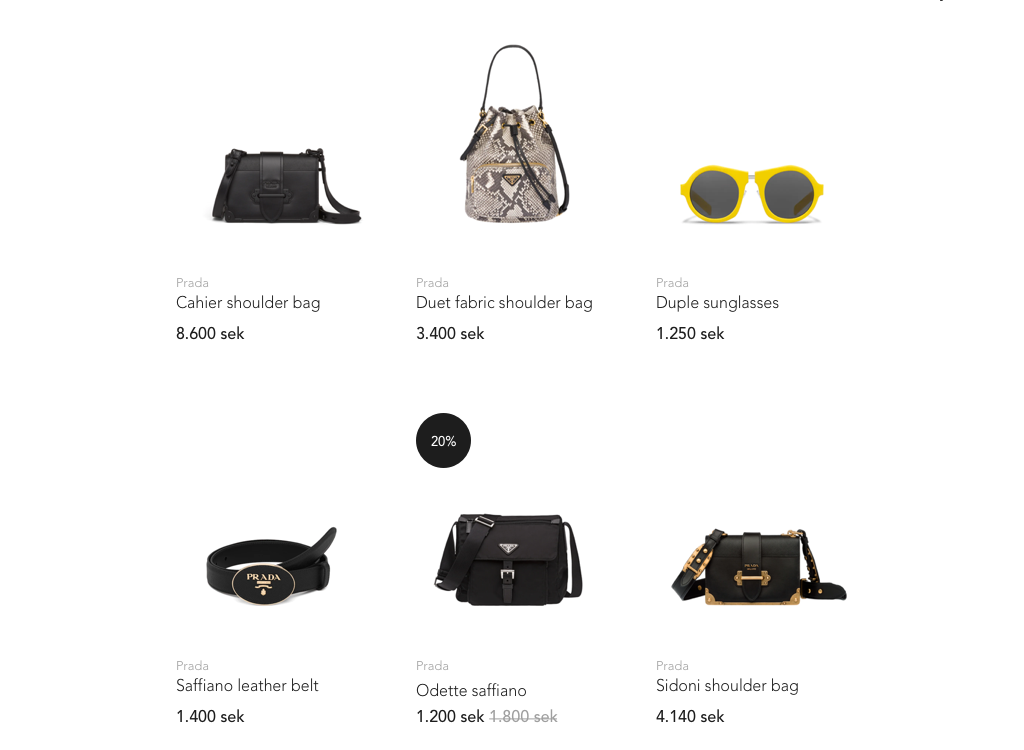 As this was my first time designing an ecommerse site there was a lot of new things to learn. I got a deeper understanding for the importance of design, how much a small change can change the whole experience. One of the learnings I take with me is the importance of feedback, both good and bad, to come forward in your design. Thanks to this project I could experience and create something new whitch was a real exercise of my knowledge and what skills I need to develope.