Visual identity, Web design, Branding, UI/UX
Frida Aagaard (me), designer
Anton Henricson, designer
 The brief was to create a website for Gathenhielmska that should contain functions such as list of events, booking possibilities, contact form, information about the house and its history, image and film archive. Gathenhielmska will soon open its doors as a culture house and needs a website for their new business. It was important for the client to keep the history of the house but express it in a new and modern way to increase visitors. 
Started off with lots of research to get a deeper understanding of the brand. Then started with simple wireframes and user tests to make sure our design was easy to understand. 
To incorporate the house in the website we used illustrations from antique wallpaper that exists in the house. We wanted to create a site with historic touch designed for the user to easily find what they look for.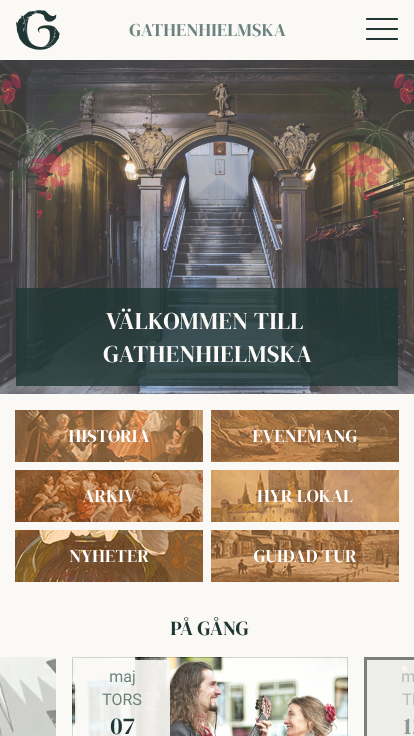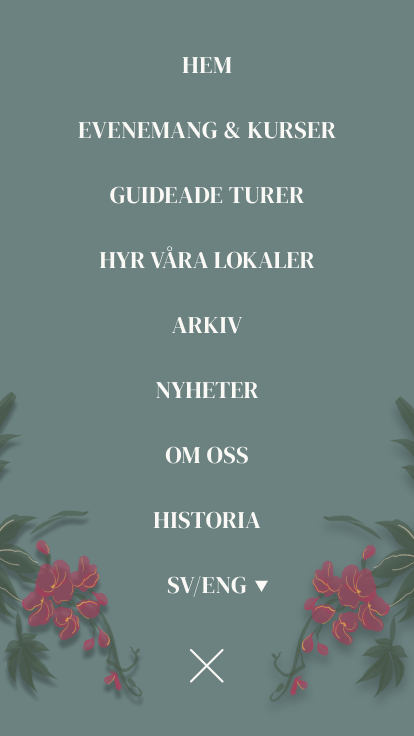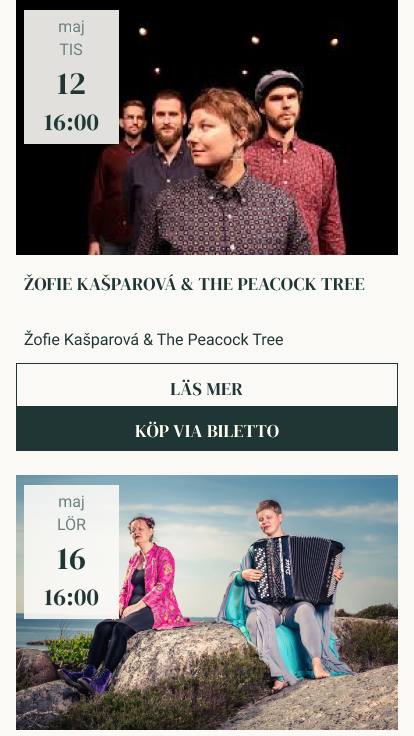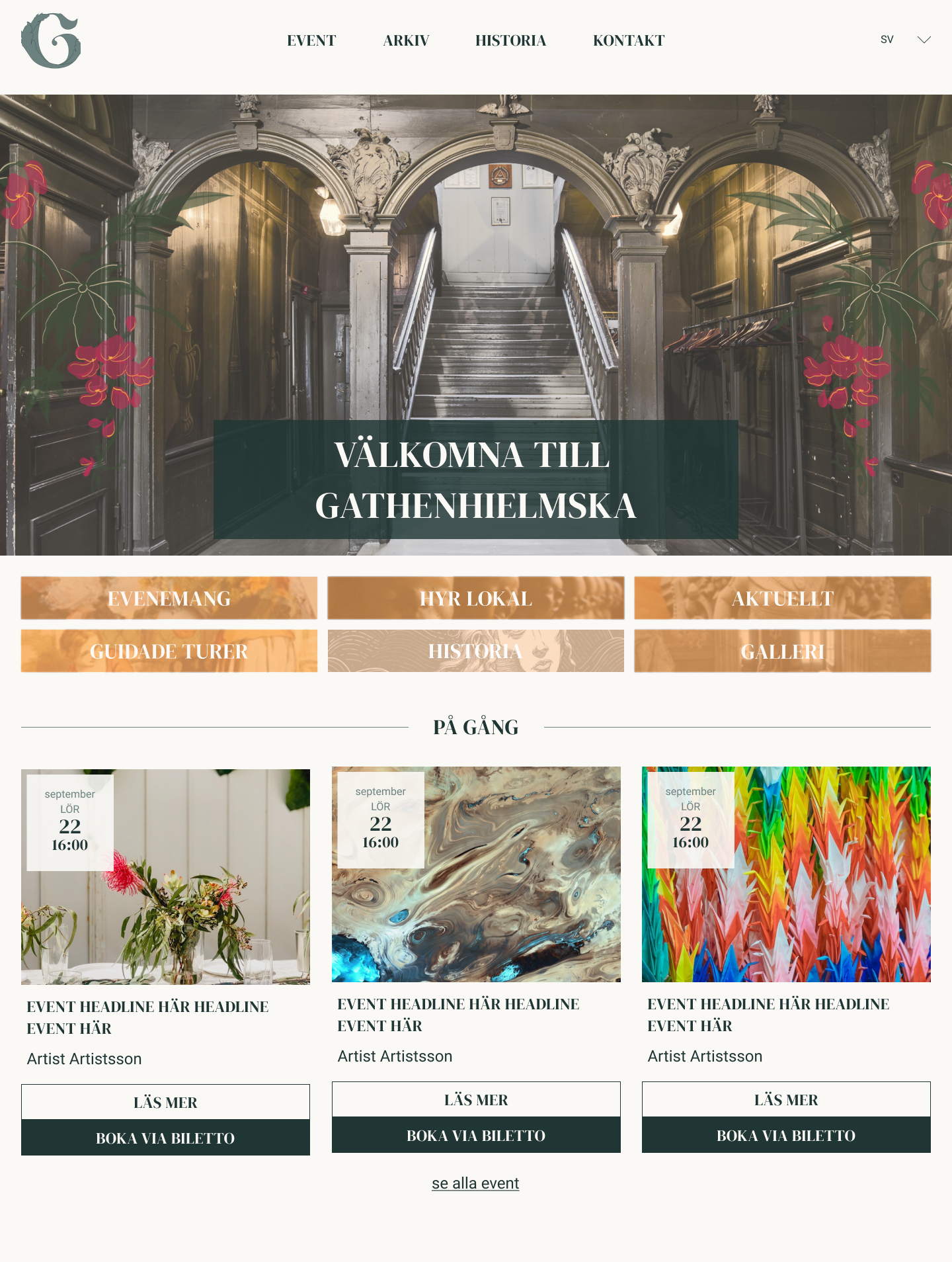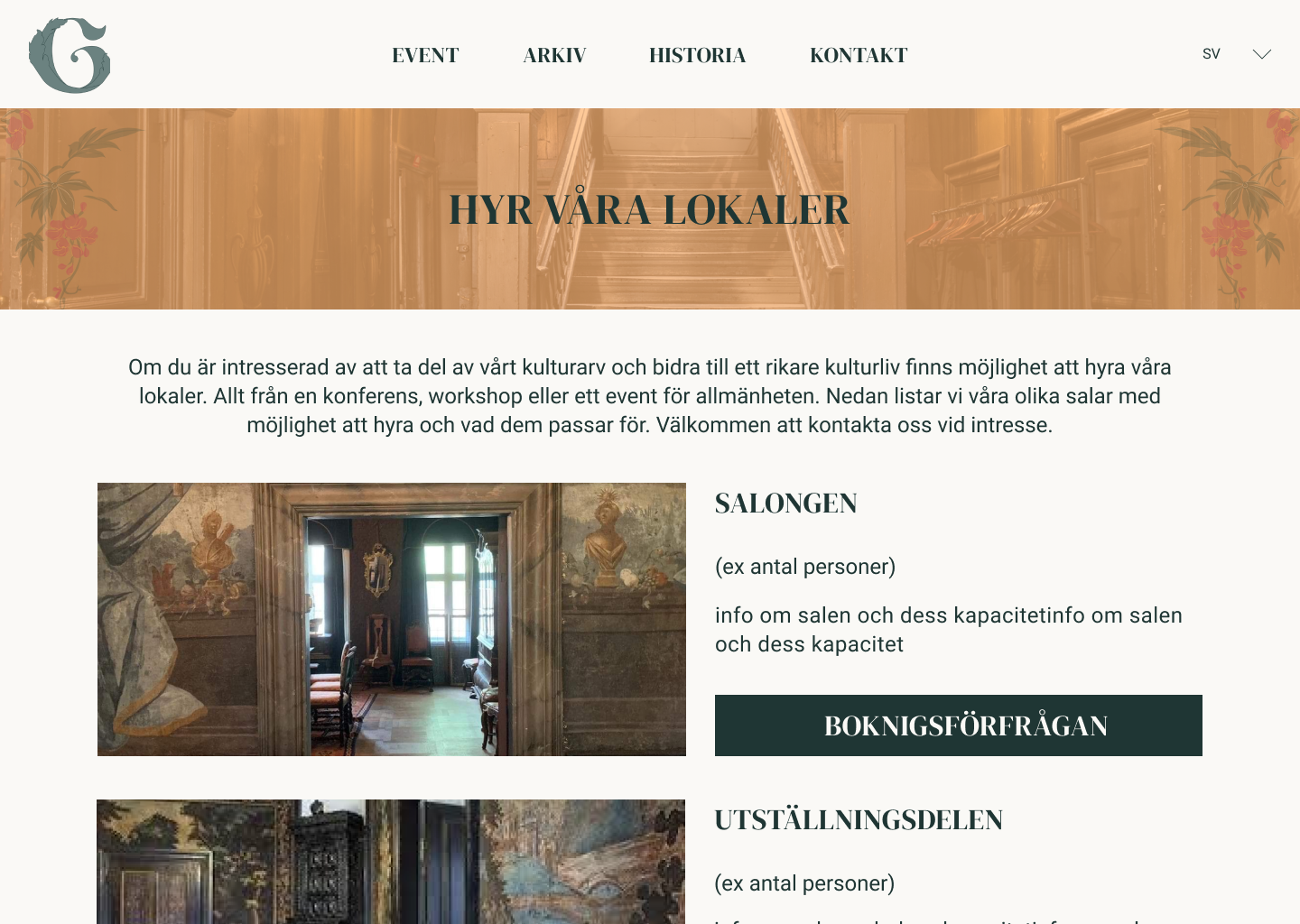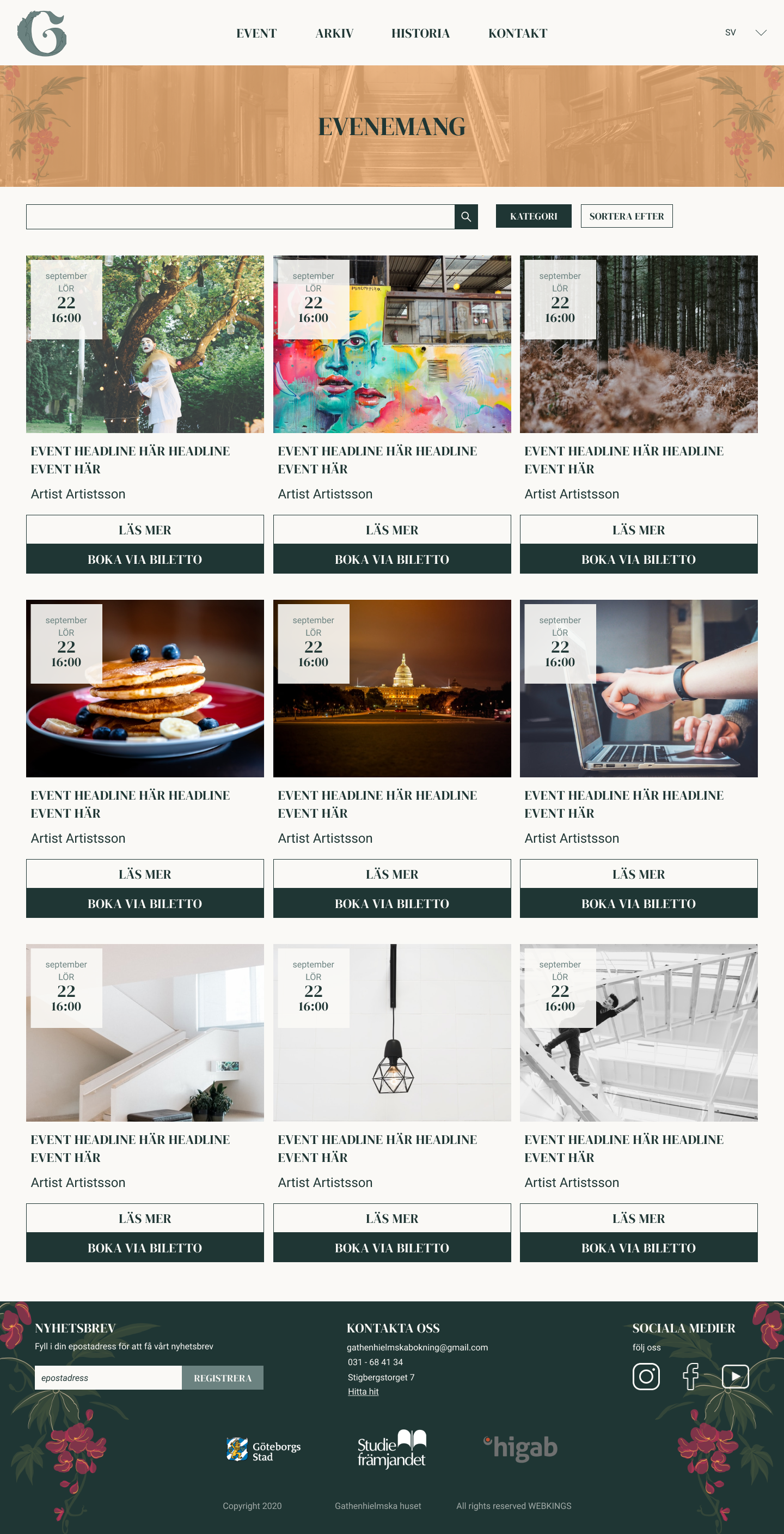 Designing a functional website is hard. It is  many steps you do not think about that is needed for a smooth custumer journey. I am walking away from this project with alot of new insights and learning about design systems, UI, UX and leading a project together with another designer.